How to convert a PDF RGB to CMYK in Acrobat
RGB colour model
RGB is a colour model based around light (Red, Green and Blue) therefore we use for things such as web pages that use backlit screens. 
CMYK colour model
When we use images for printing products, it is best practice to use the CMYK colour mode. This is made up of printing inks Cyan, Magenta, Yellow and Black (Black taking the K for 'Key' colour). Leaving artwork as RGB runs the risk of any bright colours being dulled down when converting at the pre-press stage. Therefore, if you convert the artwork to CMYK beforehand you have better control and a visual of what you are getting on the final printed material.
With the technical stuff out of the way, how do you convert an PDF RGB to CMYK? This can be done in Acrobat Pro itself.
Step 1
Firstly, open the PDF in Acrobat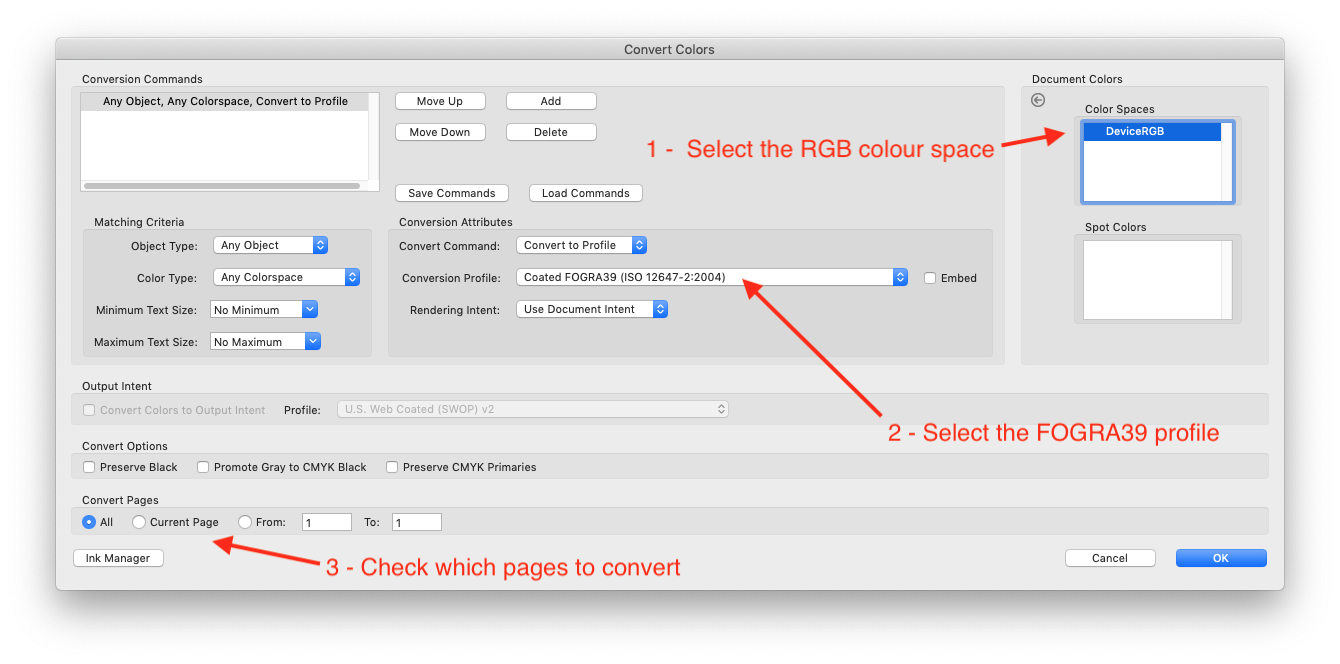 Step 2
Secondly, choose Tools > Print Production > Convert Colours
Select the RGB colour space

Select the FOGRA39 profile (this is a print industry standard)

Check which pages you would like to convert
Step 3
Thirdly, click OK and you're done!
As you may see, the colours can change slightly or drastically depending on how the artwork is initially set up. If you are happy, you now have a CMYK PDF. If not, you can always go back to the original artwork source and amend the colours to CMYK and adjust at that stage.
Summary
In summary, having worked in the print trade since the year 2000,  I am a dinosaur! The amount of RGB artwork that comes through is pretty incredible.
I do hope this little bit of advice can help a few people and provide an understanding of these colour modes.
Other resources
Take a look at our other related posts such as:
How to create a Print Ready PDF in InDesign in 4 super easy steps
Find our blog post a helpful tool for art-workers? Feel free to share on your social media by using the super-easy share buttons below!